Ma Banglai pu 'er tea cigarette box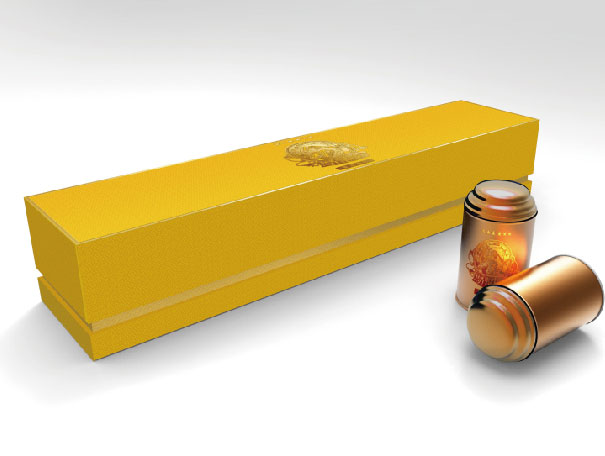 Client Background
Yunnan Muji Import & Export Co., LTD., founded in 1951, has been dedicated to producing non-tobacco Puer tea for many years and has won many national innovation awards.In 2015, "Mabanglai" Puer tea smoke, as soon as it appeared, instantly detonated the market!Become a black horse of cross - boundary tea and smoke.

Problem Description
Customers have a professional planning and operation team, in a very short time, "Ma Banglai" brand influence successfully opened in the market.In addition to brand promotion, it is also in urgent need to create a high-end light luxury and honorable image product at the product end, so as to win attention and ignite hot topics.
Total Solution
In order to show the sense of nobility and luxury, the royal scroll style was innovatively adopted as the packaging form, making it easy to disassemble and assemble.Emperor yellow and bright metal materials complement each other, elegant, simple box inside collect, excellent counter display effect.
The newly created "Ma Bang come" six-star products upgrade the overall style of the previous product lines. In the current consumption upgrade, the success of the new category is to create demand and output the sense of value.。
Previous:
Min's tea box
Next:
Oriental health preservation · Chinese Longli ritual